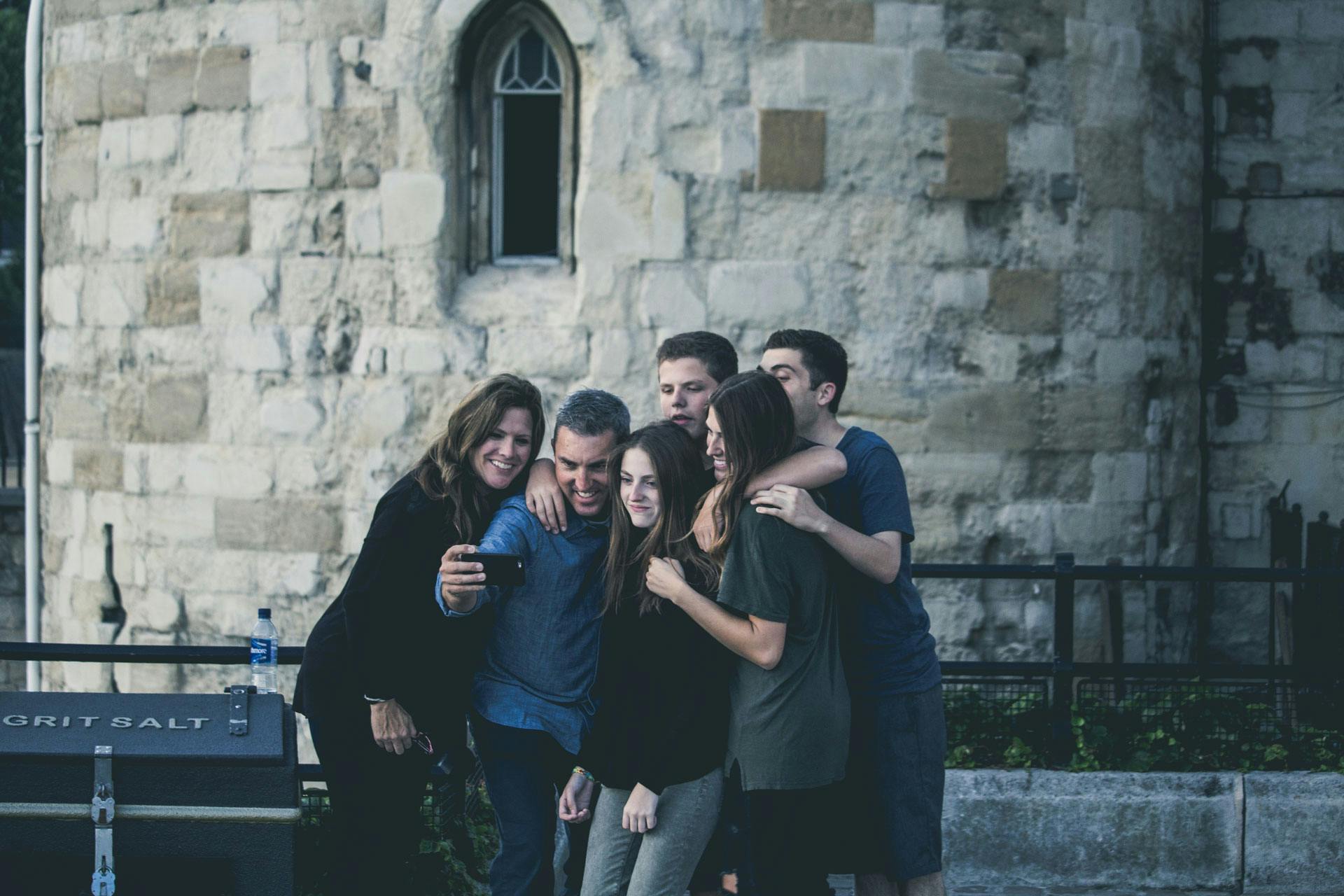 The best thing about my family is that we know that we have each other's back. We remember that we all are living this life to face everything together.
The support, love and affection you get from your family is the best thing and I can't ask for more.
When you can leave for office without any worries, be it the house or your kids, it's something that relaxes one part of your brain and you know that you have to handle the stress of the office only.
Family plays an important role in our lives, and having an understanding and supportive one is certainly a blessing.
I have a great sister in law as well who is loving and caring.
We all celebrate birthdays and anniversaries together. I am proud of having such family members who make me feel relieved of all the stress in their presence.
Then the other one is not my side of family in particular, it's my husband's family and I say this because they have been the same even before I was married into theirs'.
Everyone of them are very affectionate towards each other and respect the need of others.
They ensure that they attend the family functions, no matter where they are and how they are. I mean, every single event and no excuses even if it is so trivial.
They work together like cooking for guests, taking care of the entire event with less hassles. They take whole responsibility of the food, arrangements, decorations. They give their 100% participation throughout the day. And it is not restricted to adults, except little kids, everyone else take part.
When a family member is unwell, they extend their support in taking care of them, providing moral support and cater their needs. They work full-time so they have their share of stress and other factors involved, but they always make themselves available when someone needs help.
They do all these with utmost care and compassion. It might look usual, but for me, it doesn't happen this way in my family as we never went out of our way to assist others. It's good as there are values, compassion and humanity still alive in our present generations.
A single incident that made me respect them more was when I got stuck in floods while I was 9+ months pregnant with my first baby. They came all the way to Chennai while making arrangements in few other places in our route so they could continue rescuing me if at all they are unable to do it at the first attempt. They were never worried about their life and sped up so much so that they reached Chennai from Coimbatore in 5 to 6 hours. They never knew if they can come in, as there were water logging everywhere and people were shifted in boats in some places. They never hesitated. They had an awesome coordination, cooperation and willingness to help.
They brought food, got me checked up in a hospital before proceeding further, took innumerable short breaks during the journey and put my needs in front of their own. It could have never happened if their wife, children and other family members weren't supportive.
It is truly amazing to see their spirits and I am so much grateful to them. They are the best!